Last week in our media studies lesson we tackled a couple different issues.  We read from Judy Blume's book, The Pain and the Great One to illustrate point of view.  Next, we discuss the point of view of companies trying to draw attention to their products through their ads.  The Media Awareness Network has an online game that students can play to learn about different gimmicks companies use in their ads.  Over the last 3 quarters we often found ourselves trying to do this lesson when computers were being used for testing so we changed the lesson so that students do not use the computers.  Instead, I show them the highlights of the game and 5 gimmicks that companies use.  We tell students to devise their own ads for the cereal that they liked best when we were doing the taste test.  Students can do a single sheet ad like for a magazine, or a storyboard for a commercial.
The kids really get into this activity.  In fact, one student went home and made another one just so I could include it here in my blog.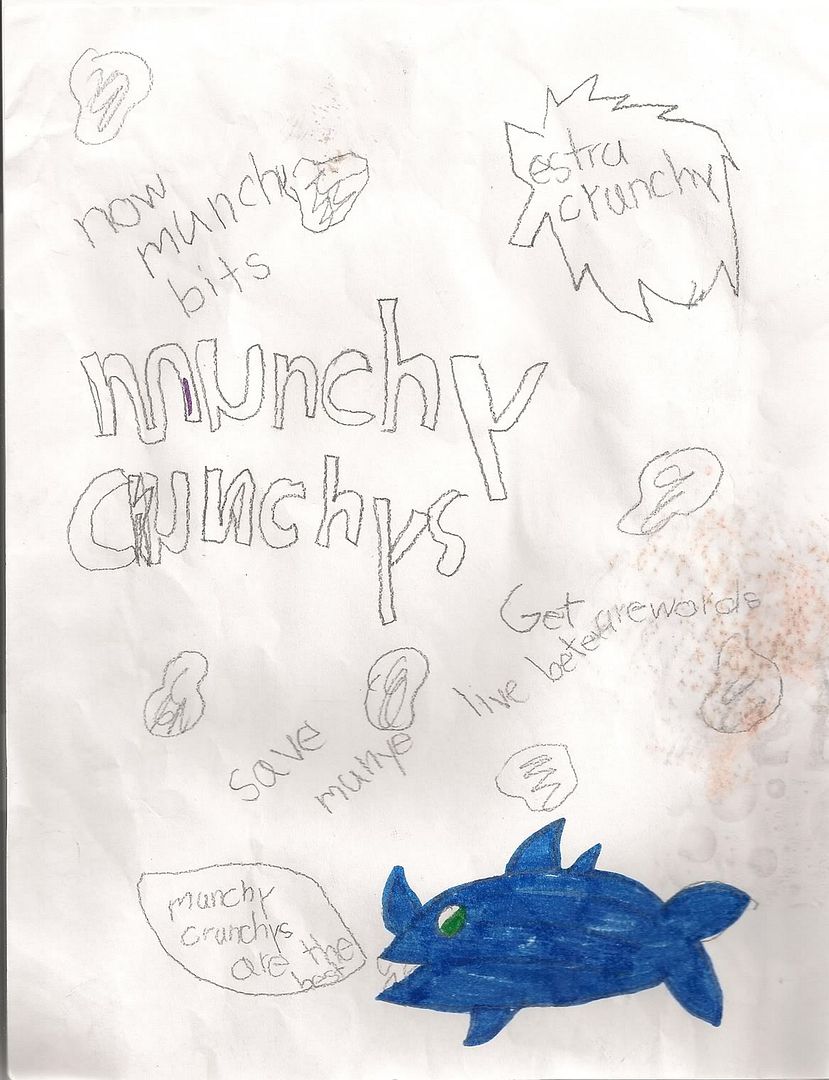 Abby, who's in first grade, was so excited about it that she didn't even finish the coloring, but you get the idea.  She illustrates 3 of the 5 gimmicks.  Her theme is underwater adventure.  Her spokescharacter is a toothy fish.  And her catch phrase is in the speech bubble.
When students get so excited about something you've done in the classroom that they act on their own initiative, teachers can't help but be excited with them.  Now I have to figure out how to turn those storyboards into cartoon commercials.  How many more students could catch this excitement then?